Wicker Hamper
Wicker Hamper
78 - Quickly get a phone representative on the same page you are on now by giving them the quick link ID 78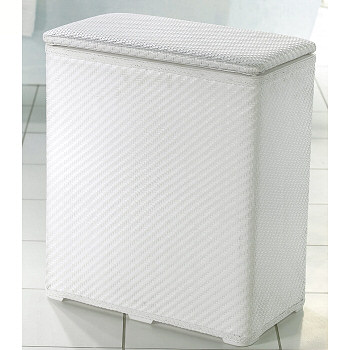 white
Additional Images
You can view larger images of alternative colors by clicking on a color swatch above.
Click Here: Wicker Hamper Details
Stock levels are intended as a general guideline, not a guarantee and do not take into account pending orders. More stock is typically available in Europe. Orders requiring stock from Europe usually ship in 2-12 business days.
Coordinated Families
Product Details
(
back to the top
)
Wicker Hamper
Durable and sturdy. Two things we all want in a clothes hamper. Our laundry hamper is designed and produced in Germany.
This wicker laundry hamper measures 21.7in high by 18.9in wide and 10.6in deep.
Available in white
Made in Germany
(
back to the top
)